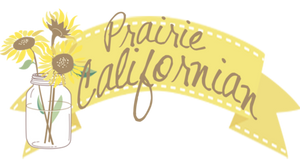 Our friend Jenny Dewey Rohrich knows farming and she knows how to make amazing cookies too! Jenny grew up with our family in Durham, California virtually surrounded by almond orchards. Jenny now resides in North Dakota, but she still goes nuts for the California Almonds she grew up with!
With all these almond orchards around home cooks like Jenny want to have some tasty recipes to utilize the bountiful harvests of nuts. Courtesy of Jennys fabulous farm blog, Prairie Californian, we have a unique cookie recipe that pairs both almond butter and natural raw almonds with smooth white chocolate. These cookies really are something special. Stock up on Sohnrey Family Foods Whole Natural  Almonds and give these mouth watering cookies a try!  
Jenny is a long time family friend, home cook, blogger, photographer, vocal supporter of farmers, and so much more. Get some Sohnrey Family almonds, make some Almond Crunch Cookies, and read her fantastic blog at prairiecalifornian.com
Ingredients
1 cup almond butter
1/2 cup butter, softened
1 cup brown sugar
1 egg
1 teaspoon vanilla extract
1 1/2 cup flour
1/2 teaspoon baking soda
1/2 teaspoon salt
1/3 cup diced Sohnrey Family Foods Whole Natural Almonds
1 cup white chocolate chips
Instructions
Preheat oven to 350 degrees and line baking sheet with parchment paper.
In a large bowl, beat together almond butter, butter, brown sugar, egg, and vanilla extract until fluffy.
Add baking soda and salt. Slowly add flour into creamed mixture until well blended.
Stir in diced almonds and white chocolate chips.
You can cover with plastic wrap and refridgerate for up to 30 minutes if needed. Otherwise, form into 1 inch balls and place on baking sheet.
Bake 12-15 minutes or until cookies are slightly browned.
Cool for a few minutes before transferring to a wire rack. Store in airtight container and enjoy!
By Prairie Californian
Adapted from Almond Board of California