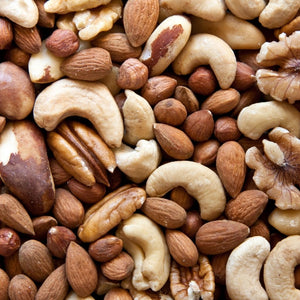 Incorporating nuts into your daily diet can be an easy and delicious way to prevent chronic illnesses like diabetes, heart disease, and cancer. Why? Nuts like almonds, pistachios, and many others offer tons of nutrients, such as antioxidants, fiber, and protein.
It Improves Your Diet
Eating nuts every day might seem difficult, but you can add nuts to all your meals, like crushed pecans over oatmeal or toasted almonds added to a salad. If you'd like to create a better diet, it's helpful to have plenty of nuts stocked in your pantry.
Having nuts in your home isn't the only positive effect of buying them in large quantities. Learn more about the benefits of buying nuts in bulk!
It Saves You Money
Buying food in bulk helps you save money, especially with pricey items like nuts. When you get large quantities of anything, the price per unit is usually much lower than buying smaller versions.
It Prevents Impulse Buys
How many times have you run to the store to pick up one thing and left with bags of stuff? We have a greater chance of indulging in impulse buys every time we step into a store. Having nuts on hand will help you cut down on trips to the market and cut your spending.
It's Environmentally Friendly
You can lower your carbon footprint by buying in bulk, too! When we purchase large amounts of food, we use less packaging. And less packaging means less plastic and cardboard that may or may not be recyclable. Plus, you'll make fewer trips to the store, which means you'll reduce emissions as well.
It Helps With Food Prep
Having nuts in bulk means you can prep food more simply at the beginning of the week. Meal prepping gives us nutritious choices during the week when we're tired and might otherwise settle for unhealthy dinners.
The benefits of buying nuts in bulk include saving money, improving eating habits, and reducing your carbon footprint! Order nuts online with Sohnrey Family Foods today.